Accessing Billing
On your ProClient dashboard, click your user name, then click settings. You will see a page with several action buttons. Click on the one that reads "Billing."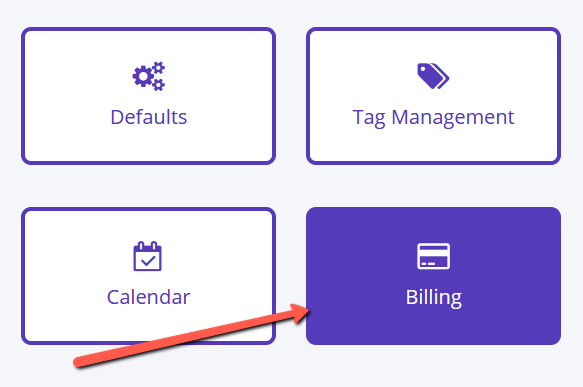 This will take you to a page that lists the invoices on your ProClient account subscription.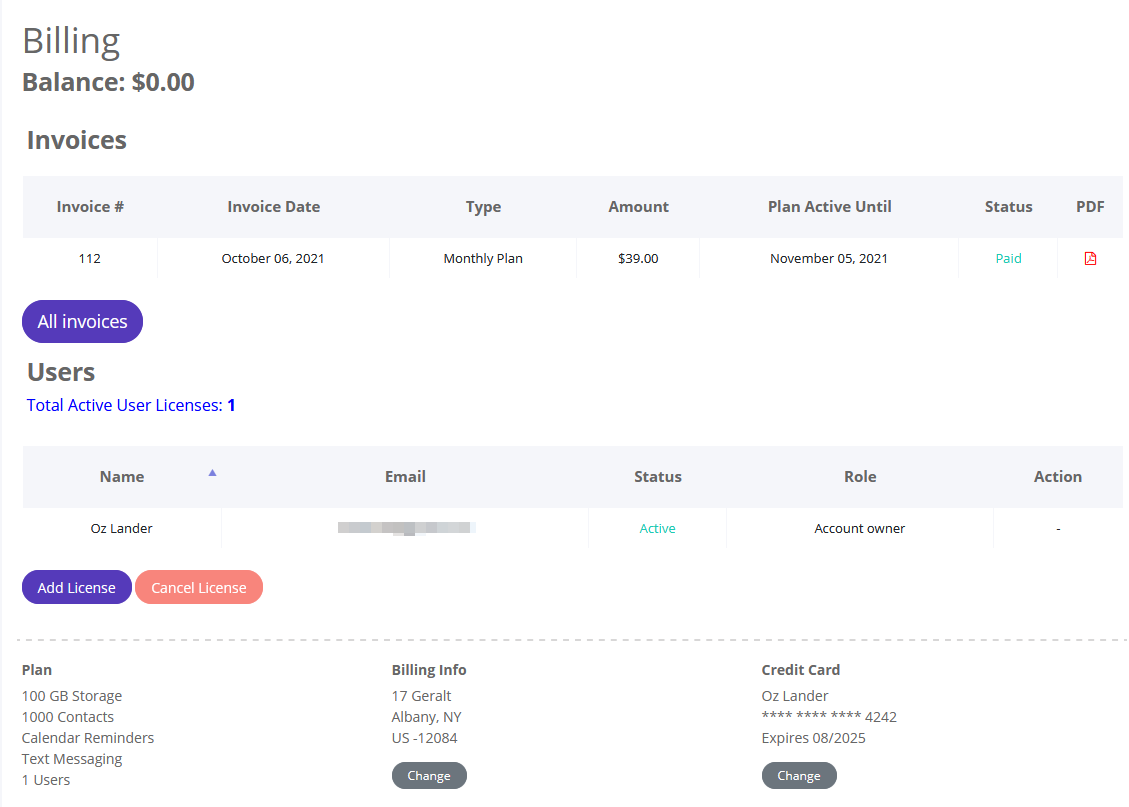 Invoices
The Invoices section lists all of the invoices that you have received. Each one is listed by Invoice # and gives you the Invoice Date, Type of Plan, Plan expiration date, Amount Charged, and Invoice Status (pending or paid). You also get a link to a PDF file containing the invoice details.
If you do not see all invoices listed, you can view them by clicking on "All Invoices." This brings up a pop-up window with a list of the invoices.

Users
This section shows you the Total Active User Licenses on your ProClient account. The licensed users are listed by Name, Email Address, Status (active or inactive) and Role.
To add a new user license, click on "Add License." Enter the number of users you wish to add. Then fulfill payment for the additional User License(s). You can pay with the card used to purchase the initial license or add a different card for making this purchase.
Name - Give the tag a name.
Group - Choose whether the tag will be used to organize Clients or Documents.
Tag Trigger - Choose whether the tag will be available for selection system-wide, or via a specific category of access (Marketing, Billing, Action).
Tag View - Choose whether the tag will be private, shared with the client, or shared with all clients.
Category - Select an existing category under which the tag will be organized.
Billing & Credit Card Info
You can view and edit your Billing Info and Credit Card info. If you experience a change of address, click on "Change" to edit your information. You will get a pop-up window with fields for editing your Street Address, City, State and Zip Code.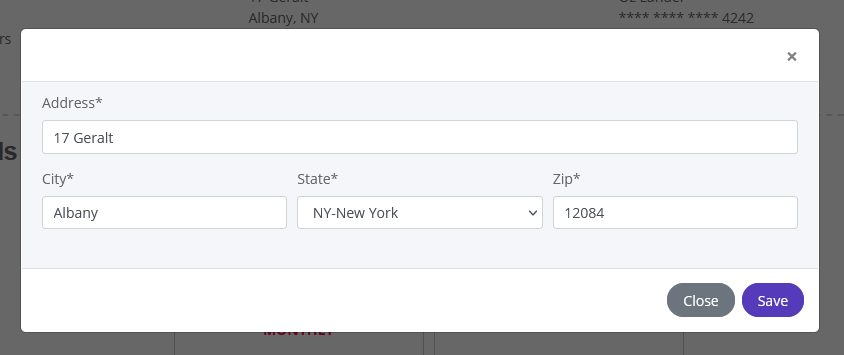 You can also change your Credit Card info from this page.
Plan Details
This section shows your Current Plan subscription along with the top features of the plan. You can unsubscribe from the plan here. Simply click on the "Unsubscribe" button.
You also have the option to subscribe to the "Yearly Plan" shown here. The top features of the Yearly Plan are shown to give you a quick comparison.