Accessing User Accounts Manager
On the ProClient Dashboard, click on your name, click Settings.
You will be able to view a selection of action buttons. Click on "Users." This will take you to the User Accounts manager.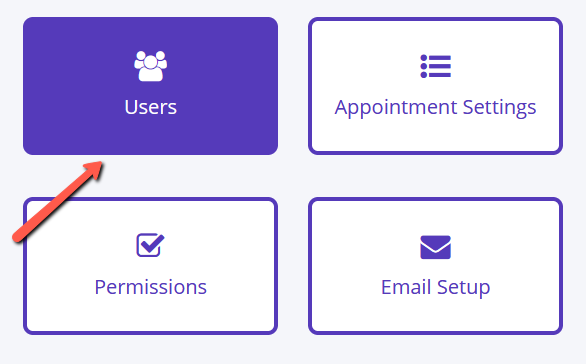 Team Members List
You will see a tabled list of all existing and active user accounts (also known as team member accounts). The accounts are listed by user name, email address, status, and role.
By default, only the users with active status are listed. You can click on "Show inactive" to view all user accounts.

Changing a User's Role
Clicking on a user name will take you to their user profile information. You can change a user's role here. In the "Role" field, open the dropdown selection menu. Choose one of the roles listed. Click on "Save Changes" to confirm the change of role.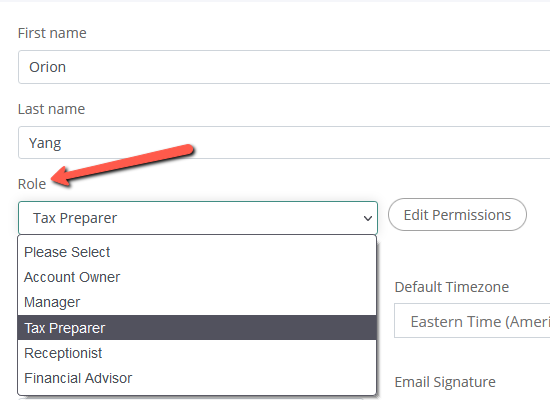 Customizing a User's Permissions
You can customize the permissions given to a user. On their profile settings, click on the button labeled "Edit Permissions."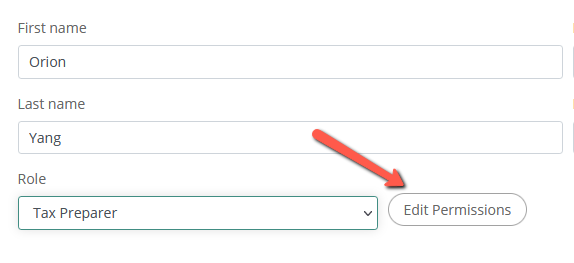 This brings up a pop-up window listing all customizable permissions. Next to each one are checkboxes labeled View, Add, Update, Delete, and Manage.
By clicking on the checkboxes, you can fine-tune a user's permissions to perform all kinds of actions. For example, you can alter their permission to View, Add, Update, Delete, and Manage an appointment. You can allow them to perform all those actions, or select only the specific actions they are able to do.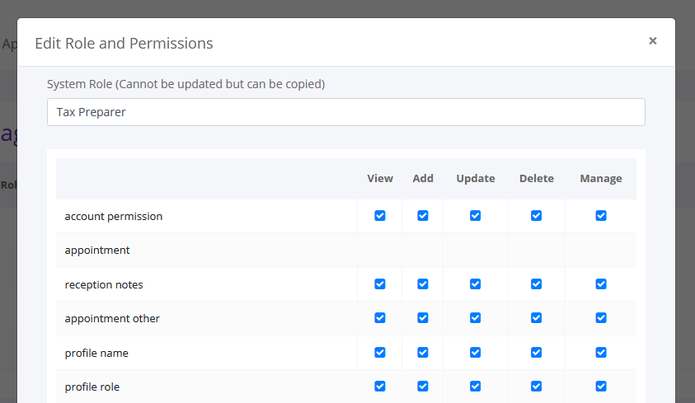 Note that these edits will be reflected on all user accounts with this role. It is not limited to the selected user account. If you prefer to change permissions for one user without affecting other users, you can create a new role and assign that to them.