Setting Up Notification Emails
Go to Settings, by Clicking your Name and Settings. Then go to Email Setup.
On this email setup page, you can set up your notification emails.
To start, click on the + button below the "notification emails" header.

Email Integration
Performing email setup requires an external email client to be integrated with your ProClient account. If you have not done that, you will be asked to add a Google or Outlook email account.
An "Email Integration" form will open in a pop-up window. Fill in the top blank with your preferred notification name. The name should match the purpose of the notification email.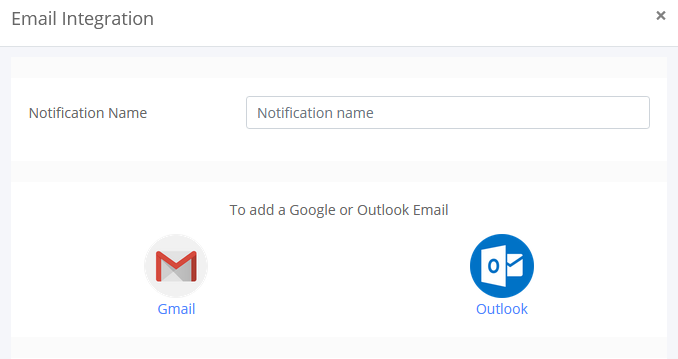 Here are some examples of notification emails you can create:
Your appointment has been scheduled
Your appointment schedule has been changed
Your email address/password has been changed
Bug report received
Feedback received
Payment due
Once you've set the name, you can integrate an existing Google or Outlook email account. Alternatively, you can set up SMTP integration.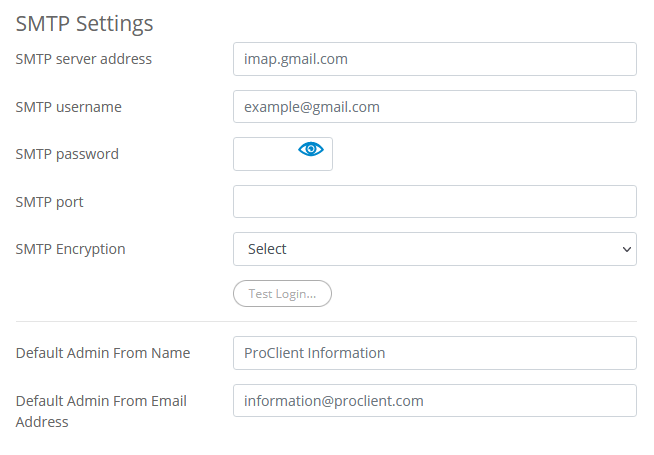 Accept Permissions
To integrate Google or Outlook, click on the icon of the service you want to use. Login to the account and agree to the permissions requested. When you are done, click on "Back to Email Setup."
You will return to the Notification Emails center. The newly set-up email will be listed under its notification name. This page will also show its corresponding email account, the type of email service (Google, Outlook, or SMTP), and the option to delete the notification.