Configure User Account Settings
To quickly view and manage user accounts, click on "Defaults" on the ProClient Dashboard. Then click on the action button labeled "Users."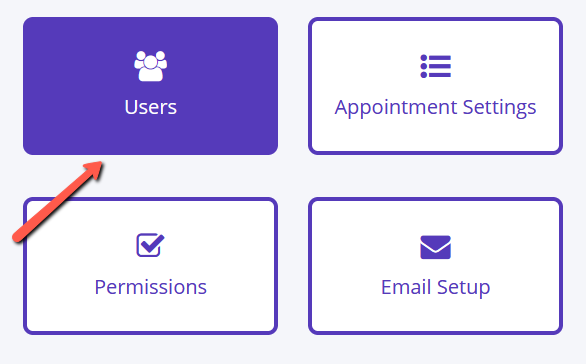 User Accounts Manager
This will take you to the User Accounts manager. You will see a tabled list of all existing and active user accounts (also known as team member accounts). The accounts are listed by user name, email address, status, and role.
By default, only the users with an active status are listed. You can click on "Show inactive" to view all user accounts.

Clicking on a user name will take you to their user profile information. Clicking on "Reset password" beside a user will send them an email message with a link for resetting their password.
You can search for an account using the search bar.
User Account Manager Actions
Beside the search bar, you will see two icons: one of an arrow and one of gears.
Click on the arrow icon to export the user account database as an Excel spreadsheet that includes your team's names, email addresses, and roles.

Click on the gears icon to add or remove these table columns from view: name, email address, status, role, and action.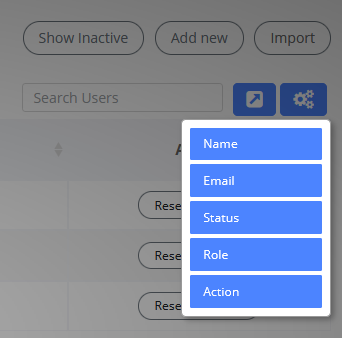 You can also add a user manually by clicking on the "Add new" button.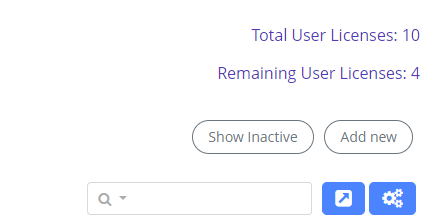 To learn more, please see: Settings - Users - Add new user