User Guide System
ProClient provides an in-page user guide. The user guide is available on every page of the ProClient application.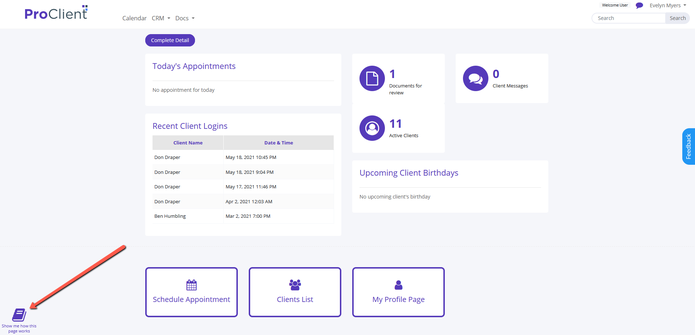 You can easily access it by clicking on the manual icon at the lower-left corner of the page. The icon has a label that says, "Show me how this page works."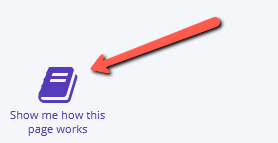 In-Page Guide
When you click on the icon, a series of dialogue boxes will appear over a grayed-out page. A progress indicator shows how many dialogue boxes comprise the current guide, and what point you have reached so far.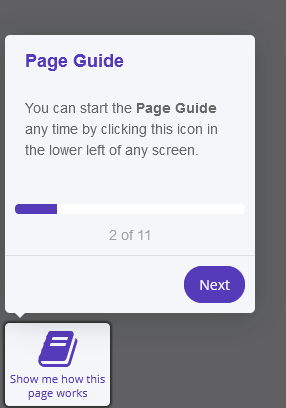 Click on the "Next" button to move forward to the next dialogue box. Each box highlights a different portion of the page, along with a short explanation of the highlighted feature.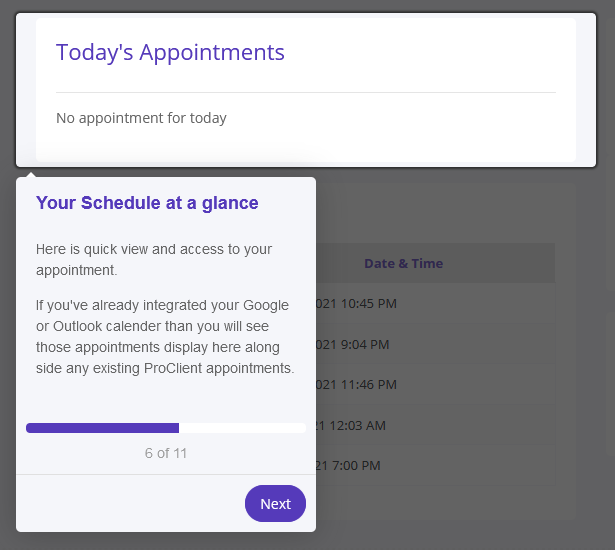 To exit the guide, without navigating through an entire guide, click on the "X" at the upper right corner of the page.