Account Central
After you login to your ProClient account, you will enter Account Central. This page lists all of the accounts you have registered, along with their account types.

You can register more than one account. For example, if you want to have different accounts for different teams, you can register an account for each team.
Registering an Account
To register a new team member account, click on the arrow beside "Account" on the header of the page. This will present you with a dropdown selection menu. Click on "Register a new account."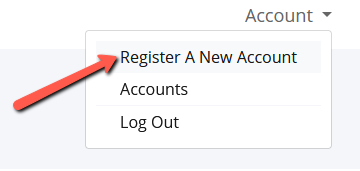 This will take you to a registration form. Fill out the Account Information fields:
Business Name
Business Address
City, State & Zip Code
Phone Number & Timezone
Preferred Subdomain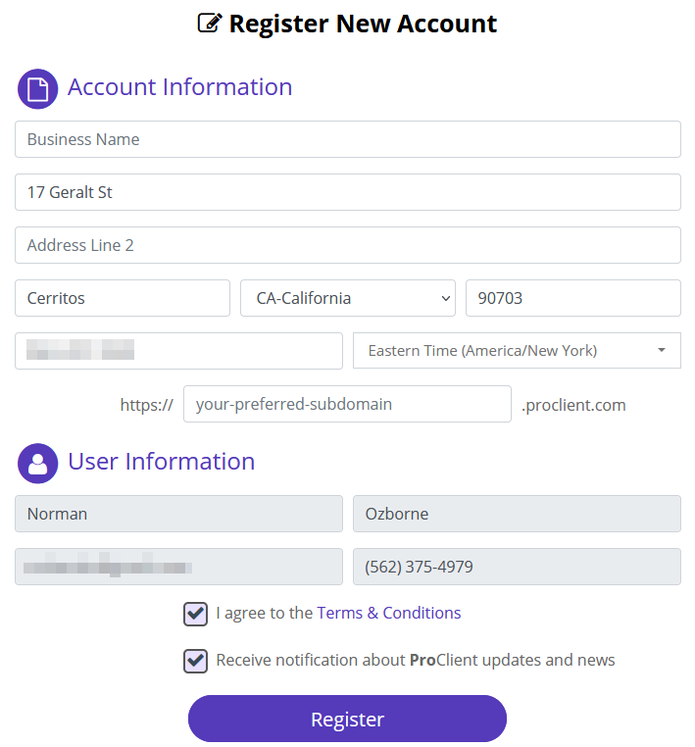 Preferred Subdomain
The "Preferred Subdomain" field is used for personalizing the website url of your ProClient web account. Then when you navigate to your account on a web browser, the web address will show "https://your-preferred-subdomain.proclient.com."

For example, if you entered "taxprepoffice" in the "Preferred Subdomain" field, the web address will show as "https://taxprepoffice.proclient.com."
User Information
The User Information fields are tied to the account owner's profile. This cannot be edited here, but only in the owner's Account Settings.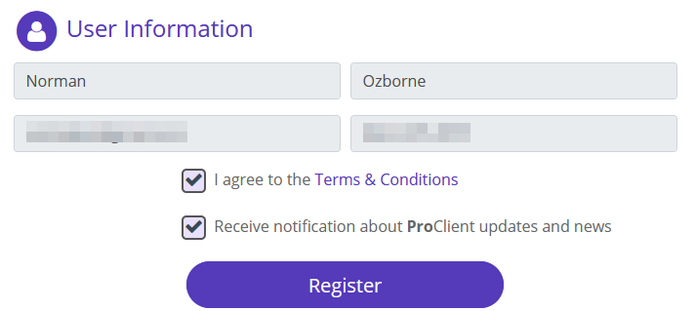 Completing New Account Registration
Once you have filled out the information, agree to the Terms & Conditions and click "Register." Return to Account Central. A notification will appear if the registration has been successful.

To complete the registration process, you have to check the message sent to the email address listed in the User Information. It will ask you to verify your account from your registered email address.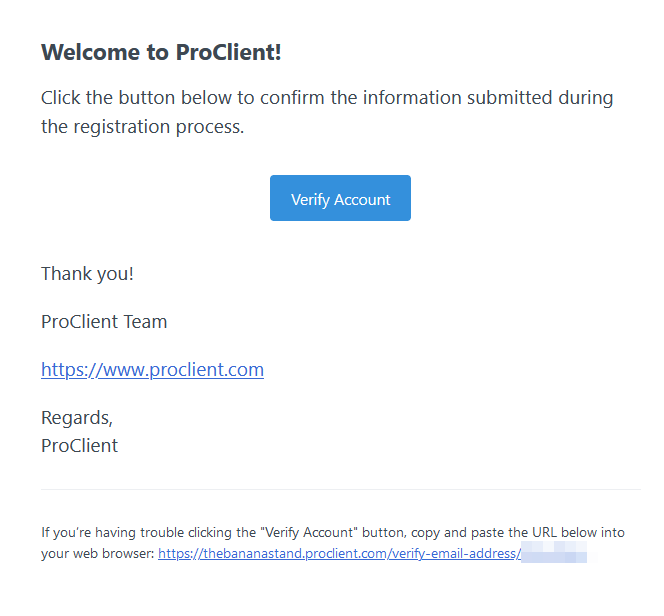 After you have successfully completed the registration of a new account, you will see it listed in Account Central. It is listed by its Company Name.

Configuring the Account
Clicking on the name will activate a series of prompts that allow you to configure various settings, as detailed below.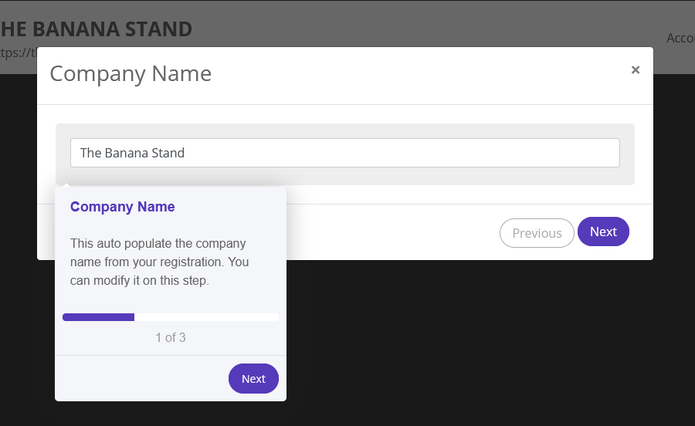 You can click "Skip All" to skip past these configuration dialogs. Here are the settings you will be prompted to configure:
Company Name - edit the name as shown on ProClient
Timezone - select your preferred timezone
Office Address - specify your office address, city, state, zip code, and office phone number
Office Hours - specify your active and inactive office hours
Text Messaging - activate or deactivate text messaging features on this account
If you wish to configure these settings in the future, open your ProClient Dashboard and click on the action button labeled "Defaults."