Viewing Team Roles
You can view team member's roles anytime from the User Accounts manager. That page lists all user accounts, indicating their role assignment.

Setting User Permissions with Roles
You can use team roles to streamline the assignment of user permissions. Configuring permissions for every user can be a time-consuming task. You'll save time by creating roles, each one with a set configuration of permissions determined by you.

Then instead of having to configure permissions every time you add new team members, you can simply select a role for each one.

Role Management
You can create and manage roles using the Role Management center. On this page, you can view all existing roles and view the permissions given to each role.
Click on the "View permissions" button for a role to see its configuration.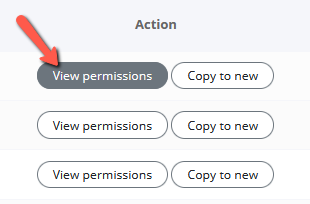 Manage Permissions for a Role
You will see all of the role's set permissions, with a list of all the ProClient account features and specific types of actions which are permitted for that role. Actions include View, Add, Update, Delete, and Manage.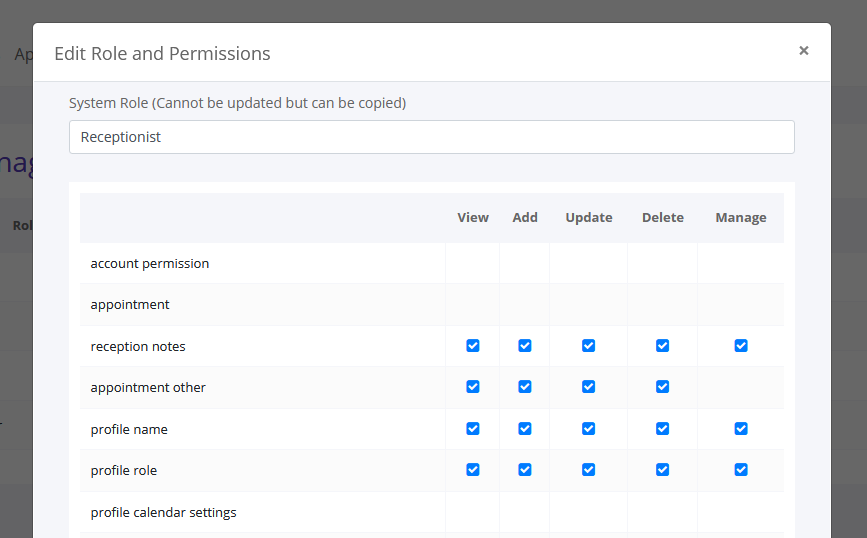 You can easily edit the permissions for a role by checking or unchecking the boxes under each action type.