Calendar View
The leftmost section of the Calendar view shows a list of walk-in appointments for the current calendar day, current moment. If there are no customers in your waiting room, the list will be empty.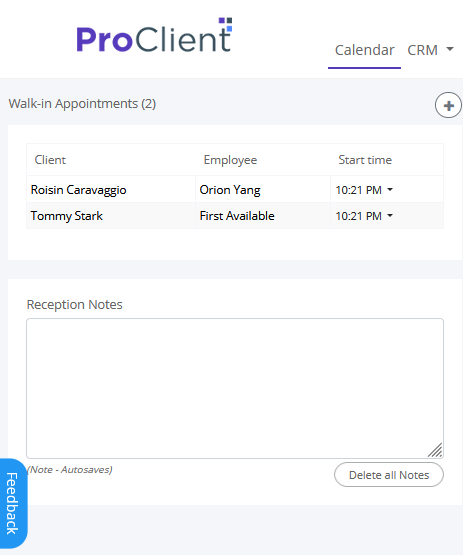 Employee Assignment
A listed walk-in appointment shows the name of the Client, the name of the Employee taking the meeting, and the Start Time of the meeting. If no one has taken the meeting yet, then under the Employee column it will say "First available" instead of the name of an employee.
A team member who clicks on the Start Time will bring up the option to "Take it" or "Cancel." If an employee clicks on "Take it," the meeting will be assigned to them, and their name will appear under the Employee column.

Appointment Details
Clicking on the client name or employee name will bring up a pop-up window showing details of the walk-in appointment.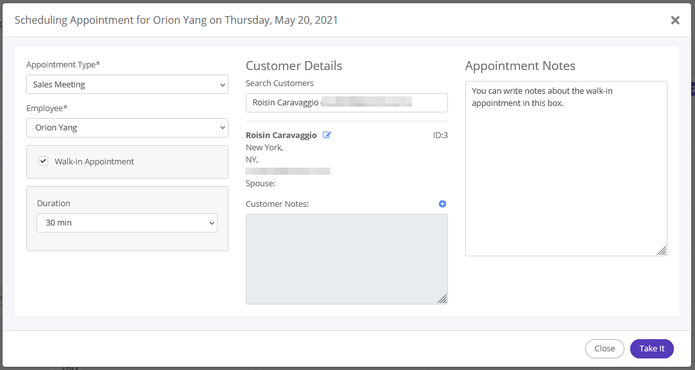 You can edit these details. For example, you can change the appointment type, the employee assignee, or the meeting duration.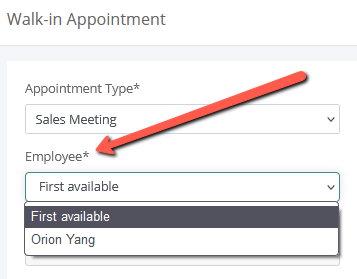 You can also add Appointment Notes here.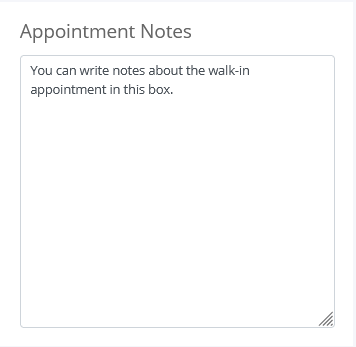 Adding a Walk-In Appointment
To add a new walk-in appointment, click on the plus sign in the Walk-in Appointment section of ProClient Calendar.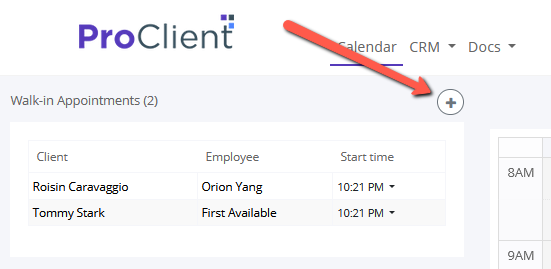 You will get a pop-up window where you can enter appointment details.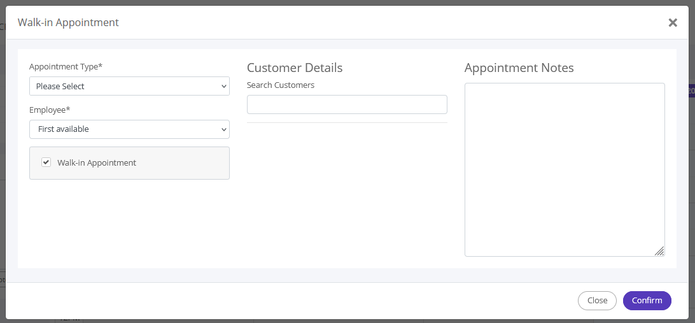 Select your preferred Appointment Type. If you are scheduling a walk-in appointment, make sure the "Walk-in Appointment" box is ticked.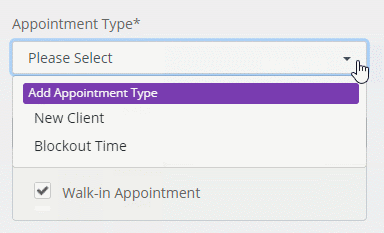 Assign an Employee or select "First Available." If you choose "First Available," then any of your employees can accept the appointment.
Next, search for the name of the customer who is attending the walk-in meeting.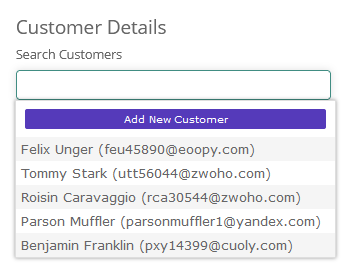 Include Appointment Notes if you have any. Finally, click on Confirm to add the new entry to the list of walk-in appointments for the current calendar day.