Inviting the Client to Use the Portal
After you have created a CRM profile for the client in ProClient, a portal site will automatically be created for their use.
You can then send the client an invitation from their CRM profile. The client will receive an email message that includes a link to their personal Client Portal. The message also provides a username and password for them to use.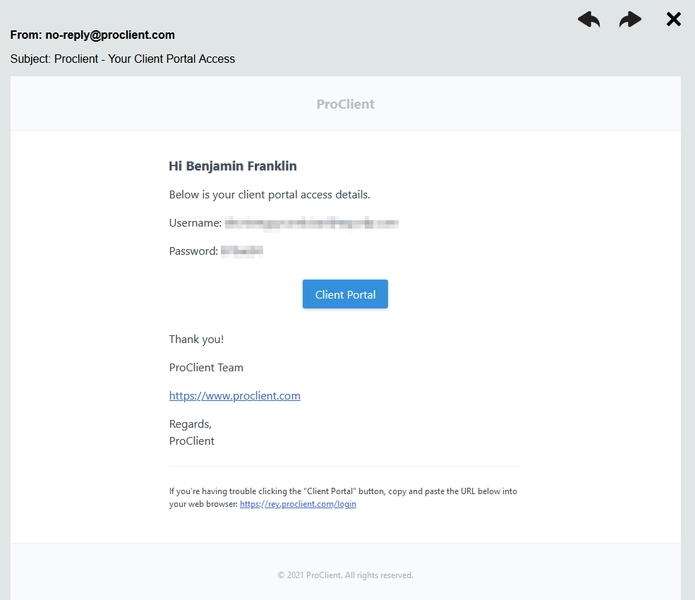 Clicking on the email link will take them to a login page.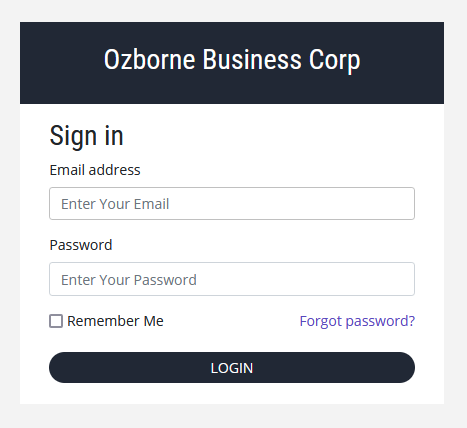 Uploading a Document
Entering the correct username and password will give the client access to their own Client Portal.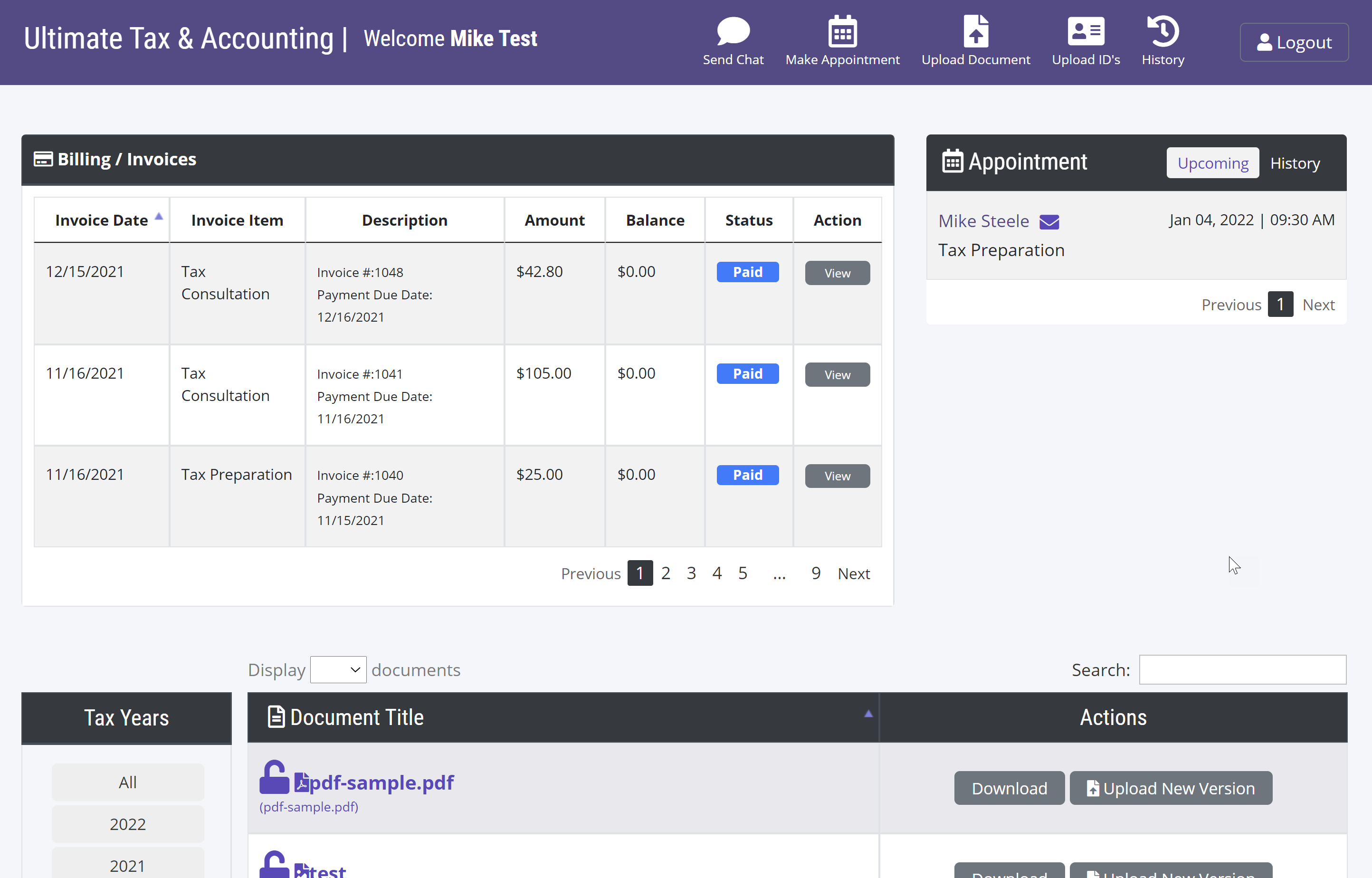 On the interface, they will see an icon marked "Upload Document" on the top menu.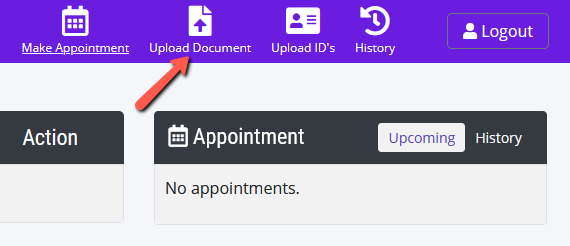 Clicking on this icon will open a File Upload pop-up window. This shows an empty box labeled "Drop your file here for upload."
Clicking anywhere within this box will open the file manager of the system in use (such as Windows, MacOS, and so on). They can navigate to the correct folder, select the file to upload, and confirm the selection. The document will be uploaded to the Client Portal.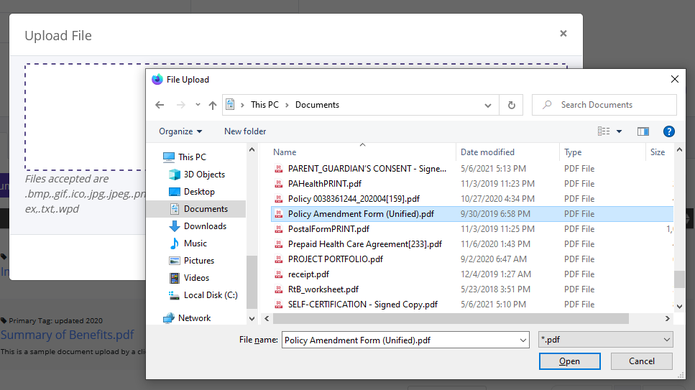 Alternatively, the client can drag-and-drop the document from a file manager window to the File Upload box. This also uploads the document to the Client Portal.
Note that the File Upload pop-up specifies the types of files that can be uploaded. The files accepted are: .bmp, .gif, .ico, .jpg, .jpeg, .png, .ps, .psd, .svg, .tif, .tiff, .key, .odp, .pps, .ppt, .pptx, .ods, .xls, .xlsm, .xlsx, .doc, .docx, .odt, .pdf, .rtf, .tex, .txt, .wpd
Viewing an Uploaded Document
Once a file has been uploaded, the client will see it appear on the Client Portal interface, under the Document Title heading. This shows the document's filename and file extension, alongside buttons that specify actions that can be taken.

These actions are Download and Upload New Version. Clicking on Download will download the file to the client's active device.
Clicking on Upload New Version opens the File Upload pop-up window. The client will be able to upload a document, replacing the one previously uploaded to Client Portal.
Document Center
The documents uploaded by a client will appear in your ProClient system. You can view them from the Document Center or the client's profile in ProClient CRM.