Accessing the CRM Center
The ProClient CRM center gives you an easy-to-navigate database of client information. On this page, you will see a tabled list of all existing client profiles on your ProClient account.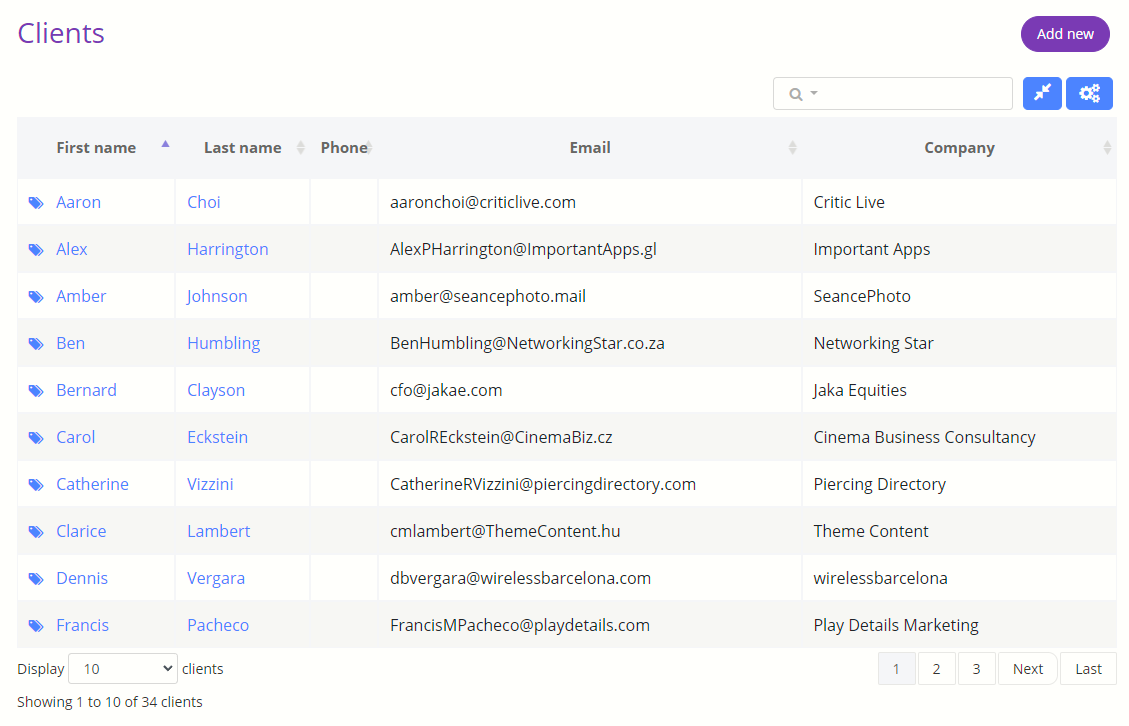 If there are no existing client profiles, the page will show the message: "No entries in table"
Viewing a Client Profile
You can easily look up a client profile to review the information you filed on them, such as their birthday or spouse's name.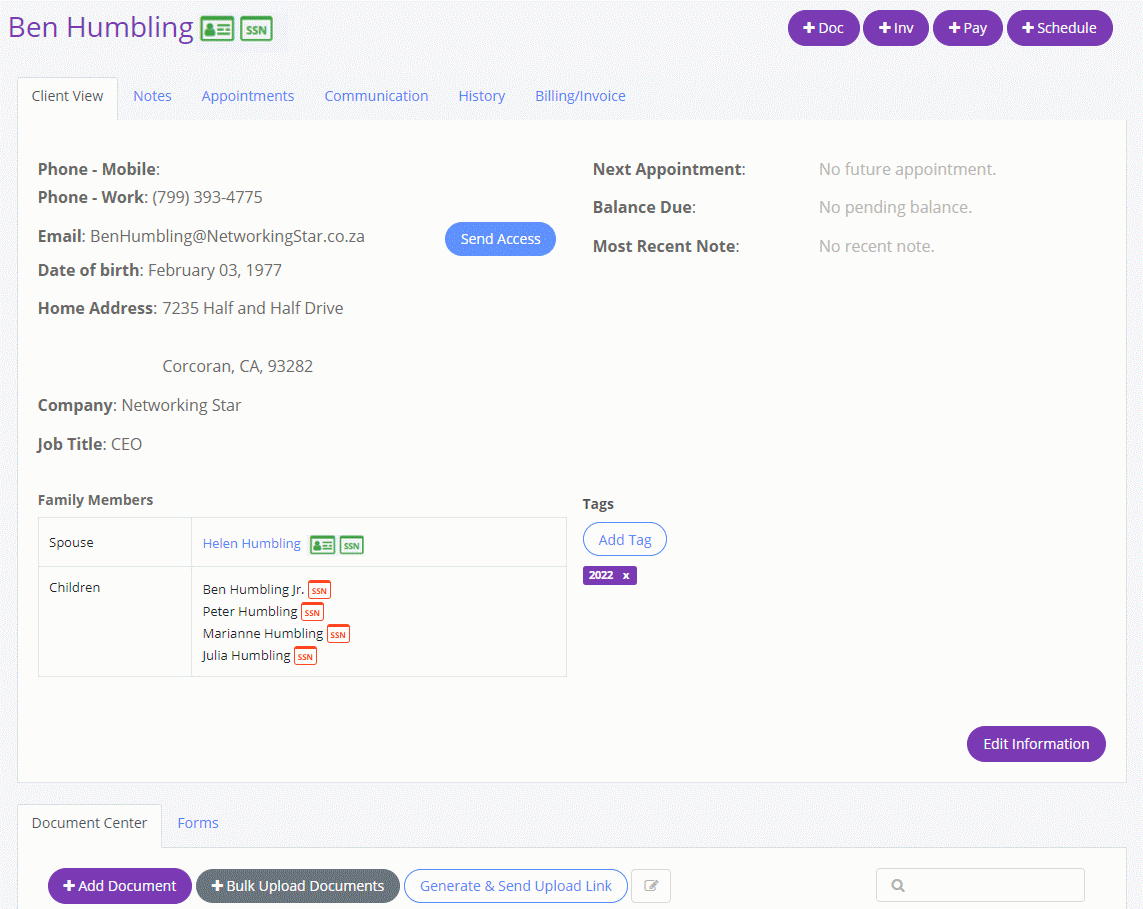 Importing a Client List
You can import a spreadsheet of client information to quickly populate the database. Click on the icon of two arrows underneath the "Add new" button. You will get two options: Import or Export

Click on "Import" to open the file import dialog box. Choose the spreadsheet file and click on "Import Client Excel Sheet" to import in to ProClient.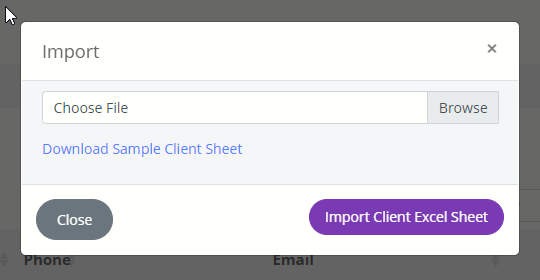 If you do not know how to properly format a client sheet, you can download a sample spreadsheet from the link provided.
Adding a New Client
You can also manually add new client profiles. Click on "Add new" and submit the information form to create a client profile. To learn more, please see: CRM - Add new client