Accessing the CRM Center
The ProClient CRM center gives you an easy-to-navigate database of client information. On this page, you will see a tabled list of all existing client profiles on your ProClient account.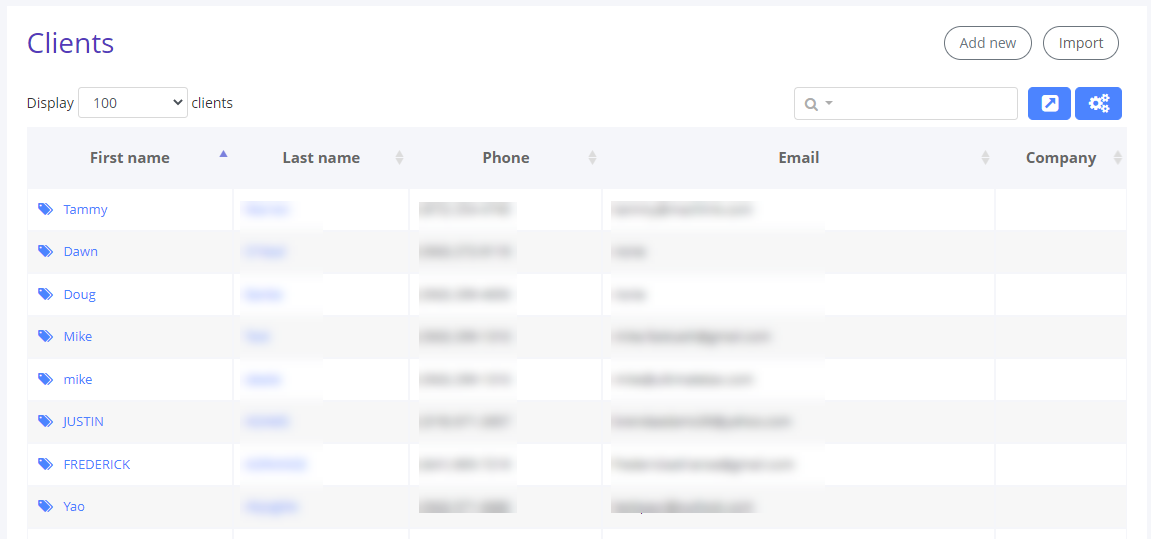 Viewing a Client Profile
You can easily look up a client profile to review the information you filed on them, such as their birthday or spouse's name.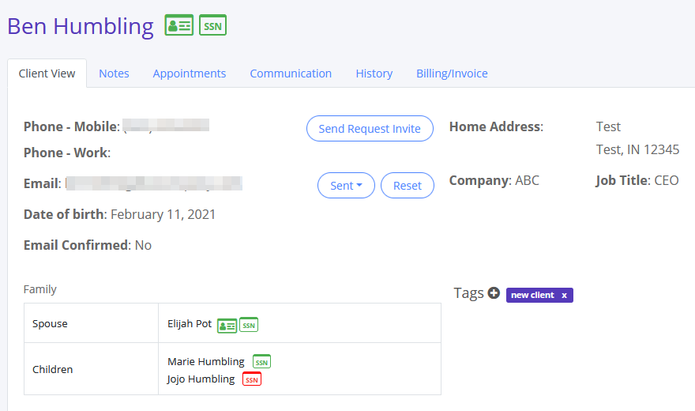 If there are no existing client profiles, the page will show the message: "No entries in table"
Importing a Client List
You can import a spreadsheet of client information to quickly populate the database. Click on the "Import" button to do this.

Adding a New Client
You can also manually add new client profiles. Click on "Add new" and submit the information form to create a client profile. To learn more, please see: CRM - Add new client