Accessing Appointment Settings
On the ProClient Calendar page, click your name, then click Settings.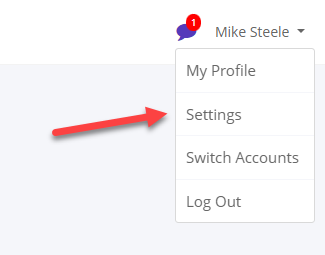 You will see a selection of action buttons. Click on "Appointment Settings."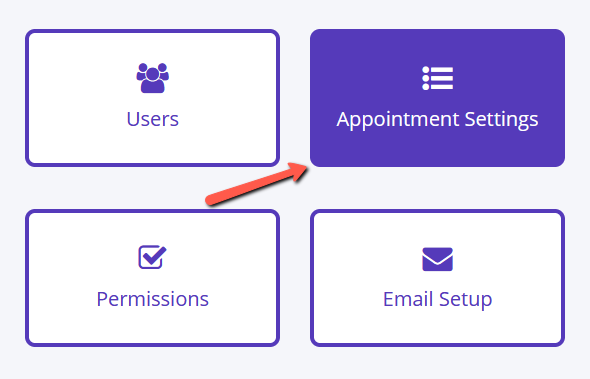 Appointment Types Manager
You will be taken to the Appointment Types manager. This page shows you each user account and the appointment type assigned to that user. If none is assigned, you will see "No appointment type assigned" under the user name.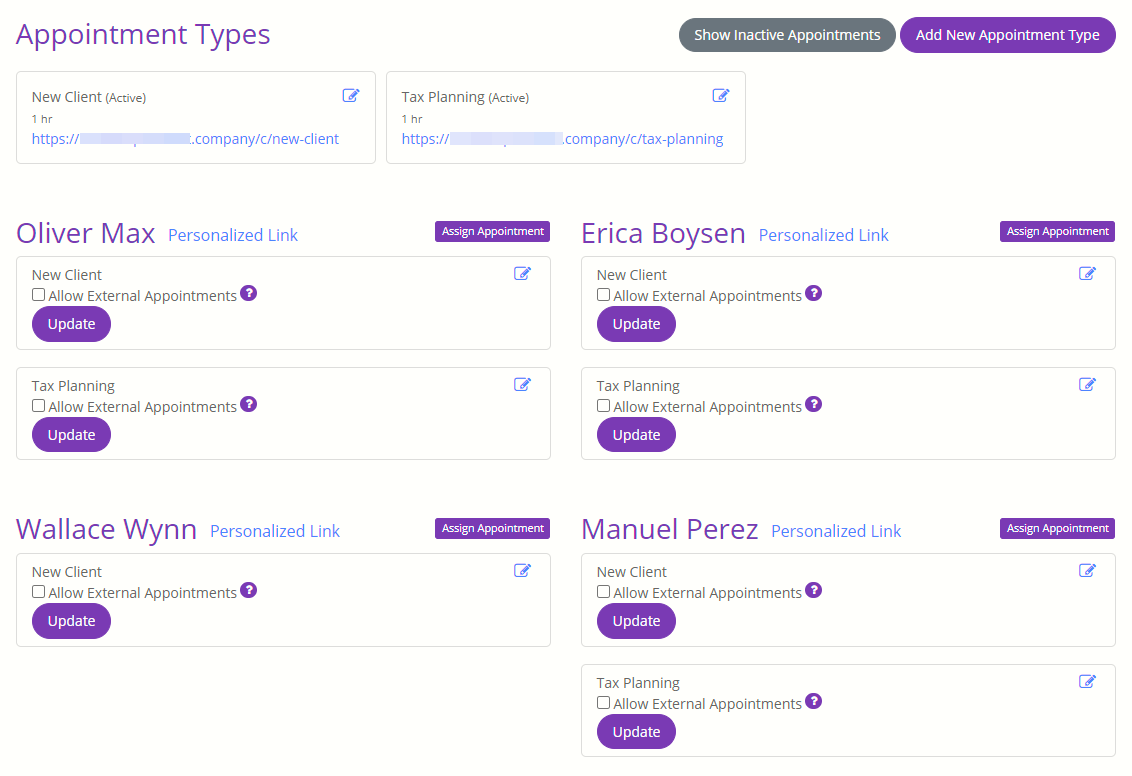 By default, you are only shown appointment types that are in active use. If you also want to see inactive appointment types, click on the button that says "Show Inactive Appointments."

Assigning Appointment Types
On this page, you can create and manage appointment types and assignments. If you have any existing appointment types, you can assign them to a user by clicking on the "Assign Appointment" button next to the user name.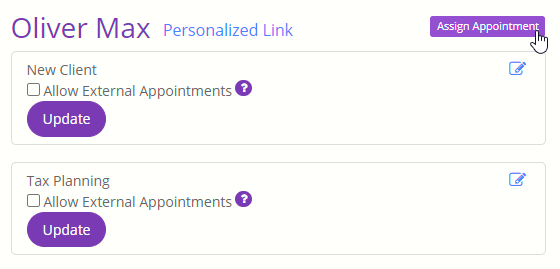 A pop-up box will appear. Check the boxes of the appointment types you want to assign to the user. Uncheck the boxes of the appointment types you want to unassign.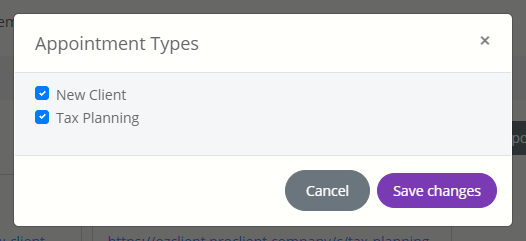 When you are done, click on "Save changes" to confirm the updates.
Adding a New Appointment Type
When you want to create an appointment type, click on "Add New Appointment Type." This will open the Appointment Manager feature.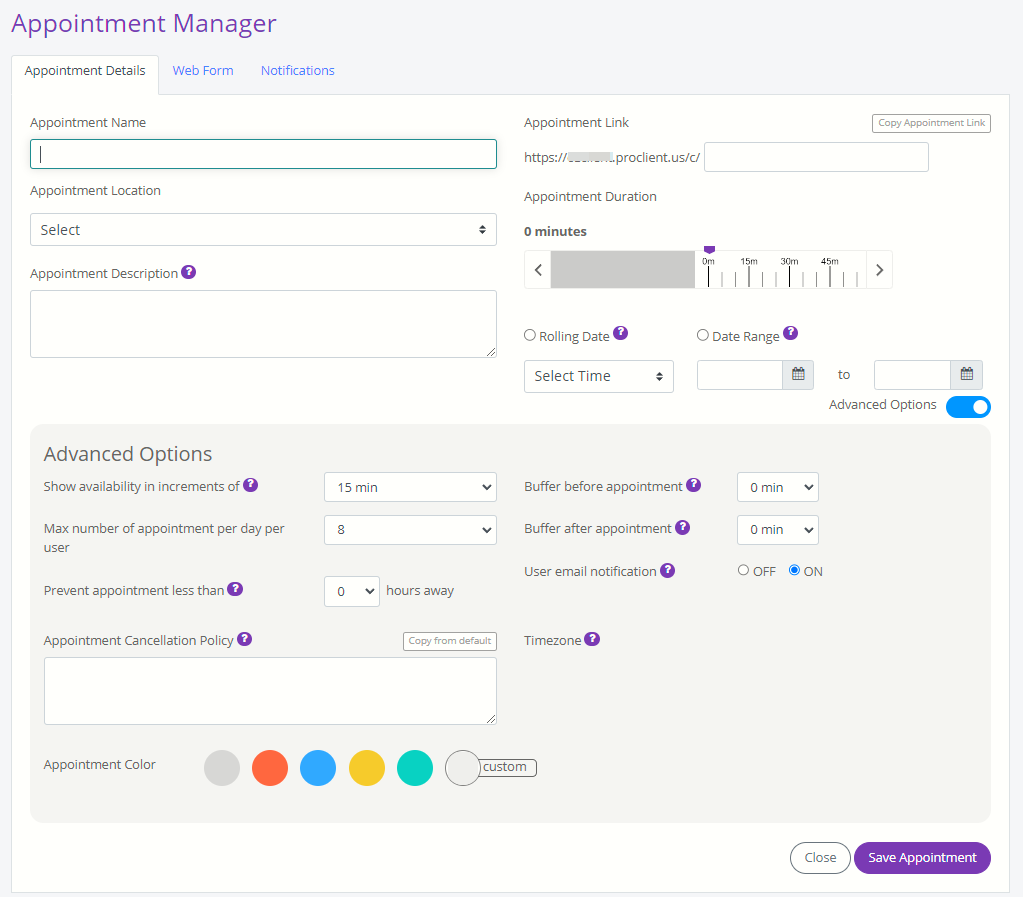 You will be able to create a new appointment type, give it a name and description, set location and details, configure notifications, and so on.
Appointment Type Options
You are provided with a wealth of options for customizing the new appointment type. These include Appointment Details, Web Form options, and Notification options.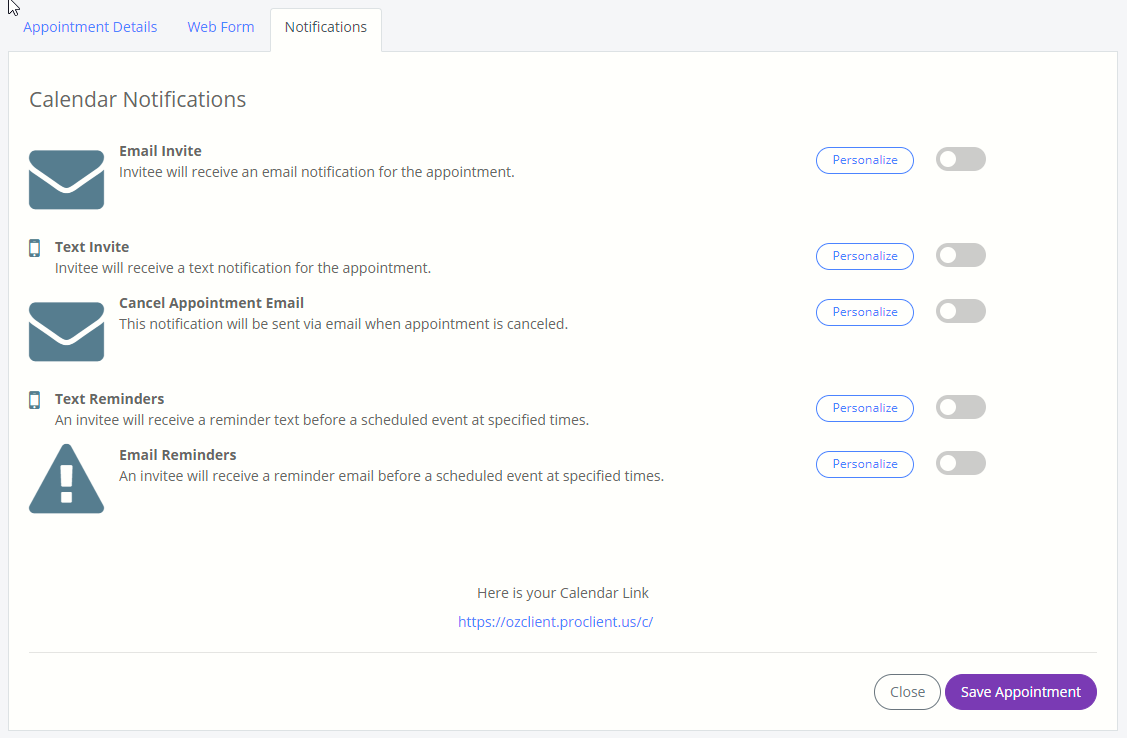 To learn more about adding and customizing appointment types, please see: Settings - Appointments - Add new appointment type