Accessing the Sign Up Form
You can sign up for ProClient at our official website: https://www.proclient.com/
You will see the "Sign Up" button at the top of the screen. Click the button to enter the sign-up page.

Submitting the Form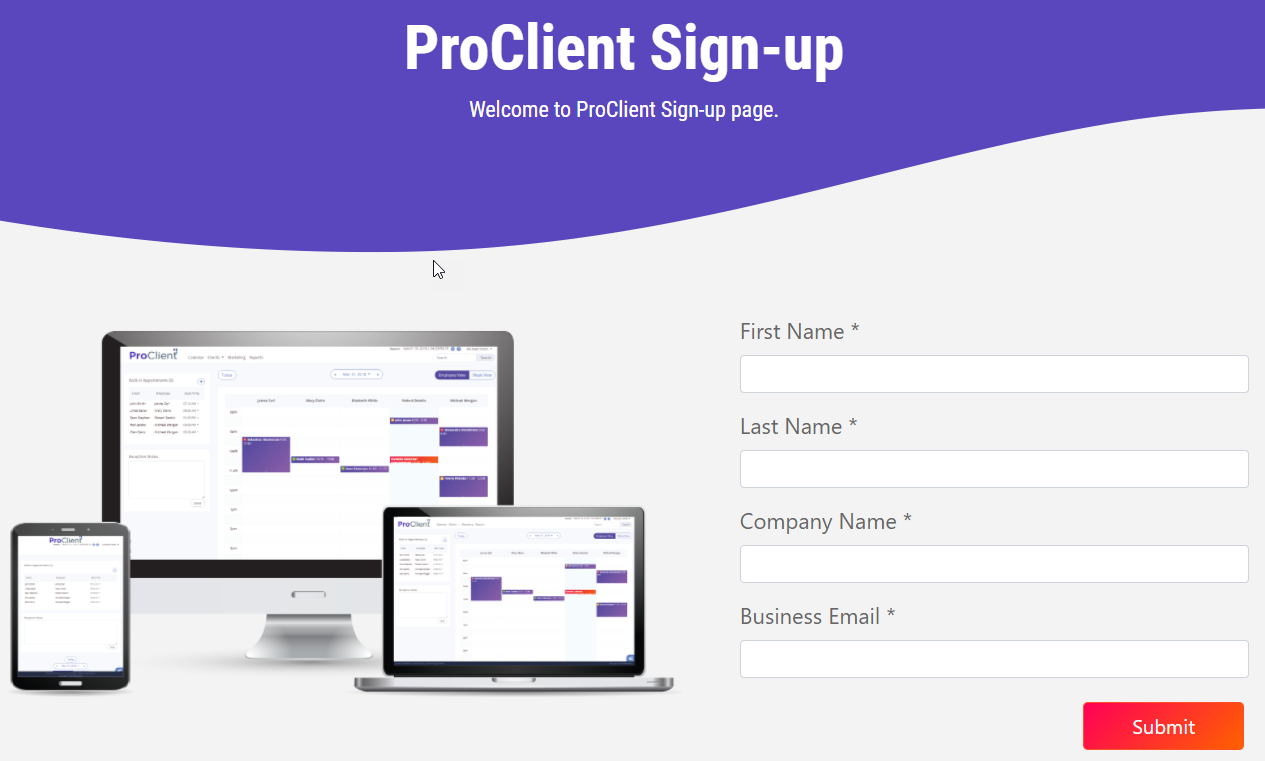 A signup form will appear. You will need to fill out the following fields:
First Name
Last Name
Company Name
Street Address
City/State/Zip Code
Business Email
Your Best Phone Number
Are You a Tax Professional? (Yes/No)
What are three frustrations with technology that you're having in your current business that you're looking for ProClient to solve?
After filling out the form, click the "Submit" button. You will see the message shown below.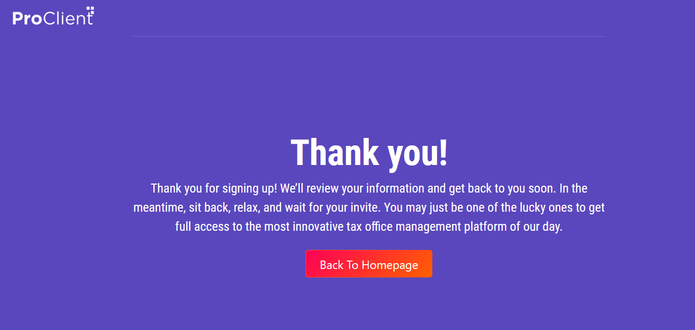 Wait for a response. It won't take long for the ProClient team to get back to you.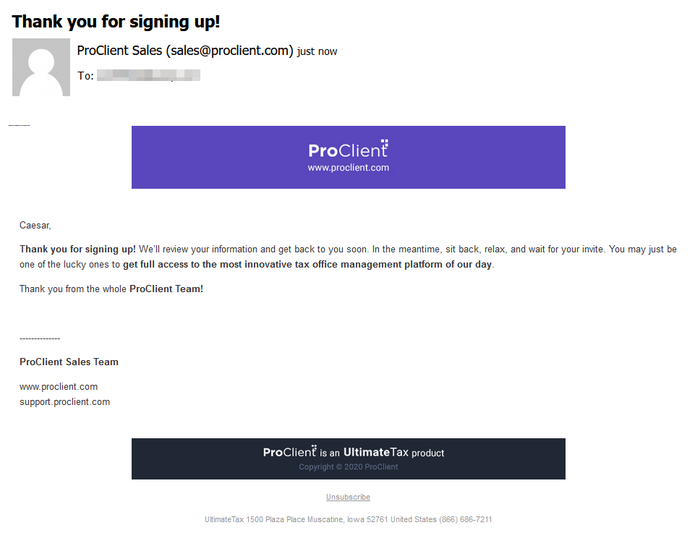 Beginning the ProClient Experience
You will receive an email containing your personal login credentials. Go back to ProClient.com and click on the "Sign In" button. Enter your login credentials.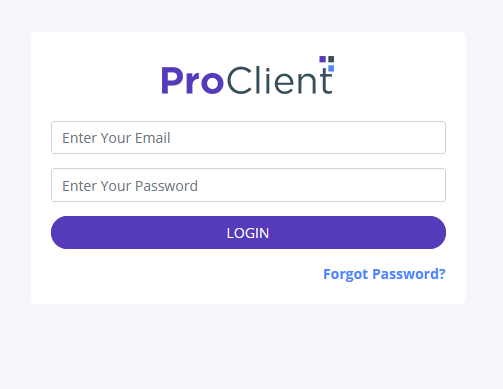 You will be taken to Account Central.

In Account Central, you can register an account for your business. If you want to have different accounts for different teams, you can register more than one account (one for each team).