Reception Notes
The Reception Notes found on your calendar view are good for jotting down information on the fly, generally in relation to walk-in appointments. This is a good place for your receptionist to note a walk-in visitor's comments, requests, and other pertinent details.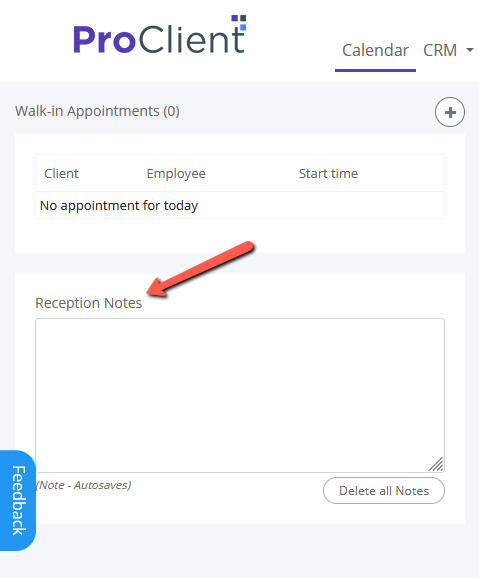 The notes are auto-saved upon entry. They are available only to someone logged in to your account.
Feel free to keep track of anything you like here. It is most often used for quickly taking notes at reception. This lets the receptionist quickly inform you of things to know about a walk-in appointment.
Turn off Notes
To turn off the notes section for the account, go to Settings, Appointment Defaults, Reception Notes On or Off.