Accessing Calendar View Options
Go to Calendar. The view toggle can be seen on the upper right part of the screen.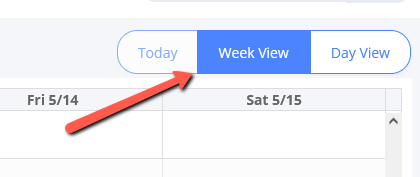 There are three types of Calendar views available: Today, Week View and Day View. Click on the view type of your choice to toggle the selection.
Accessing Calendar View Settings
On the lower right corner of Calendar, you will see a small icon depicting gears.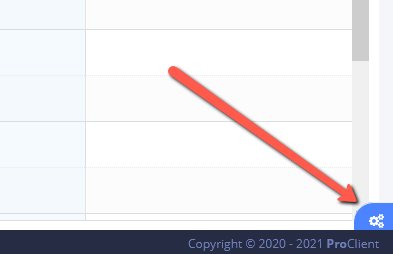 Click on the icon to bring up the Calendar View settings selector.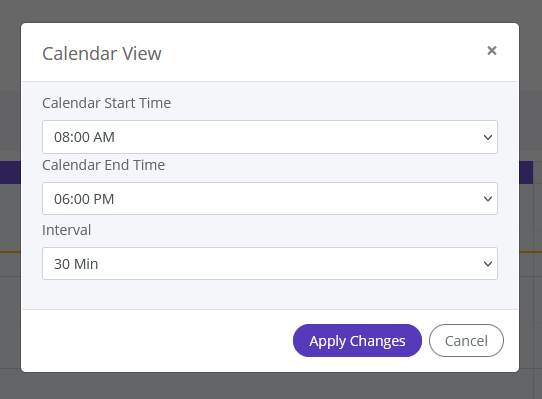 You can make adjustments to three settings: Calendar Start Time, Calendar End Time, and Interval. Clicking on any of these gives you a drop-down menu of available options. For Interval, there are three possible options: 15 Min, 30 Min, and Hour.

You can also change the view of the Users. Can choose to show or not show a User on your calendar display and you can also change the color of Users on your calendar.