Accessing Calendar: Week View
Go to Calendar. Click on Week View if it is not the default calendar view.

Look for the appointment entry you seek to edit. It shows as a colored block with the client's name and the meeting schedule.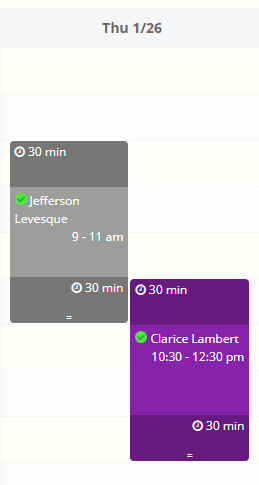 Assigning the Appointment Status
The appointment entry has a small icon on the top left corner. This provides a quick indicator of the Status of the appointment. To change the Status icon, right click on the appointment entry. You will see a pop-up selection.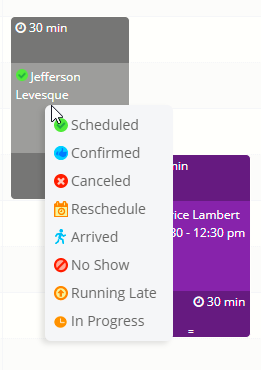 The pop-up includes the following options:
Scheduled
Confirmed
Canceled
Reschedule
Arrived
No Show
Running Late
In Progress
Select the Status of the appointment from these listed options. After you have made your selection, the new icon will appear on the top left corner of the appointment entry. This will not change an appointment, only the status. So if you mark "Reschedule" it will not automatically reschedule the appointment. You will still need to edit the appointment details.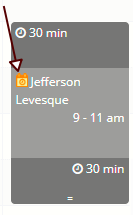 Adjusting an Appointment
You can make quick adjustments by dragging and dropping the block in Calendar View. You can also hover the mouse cursor at the bottom edge of the block, which allows you to lengthen or shorten the duration of the appointment.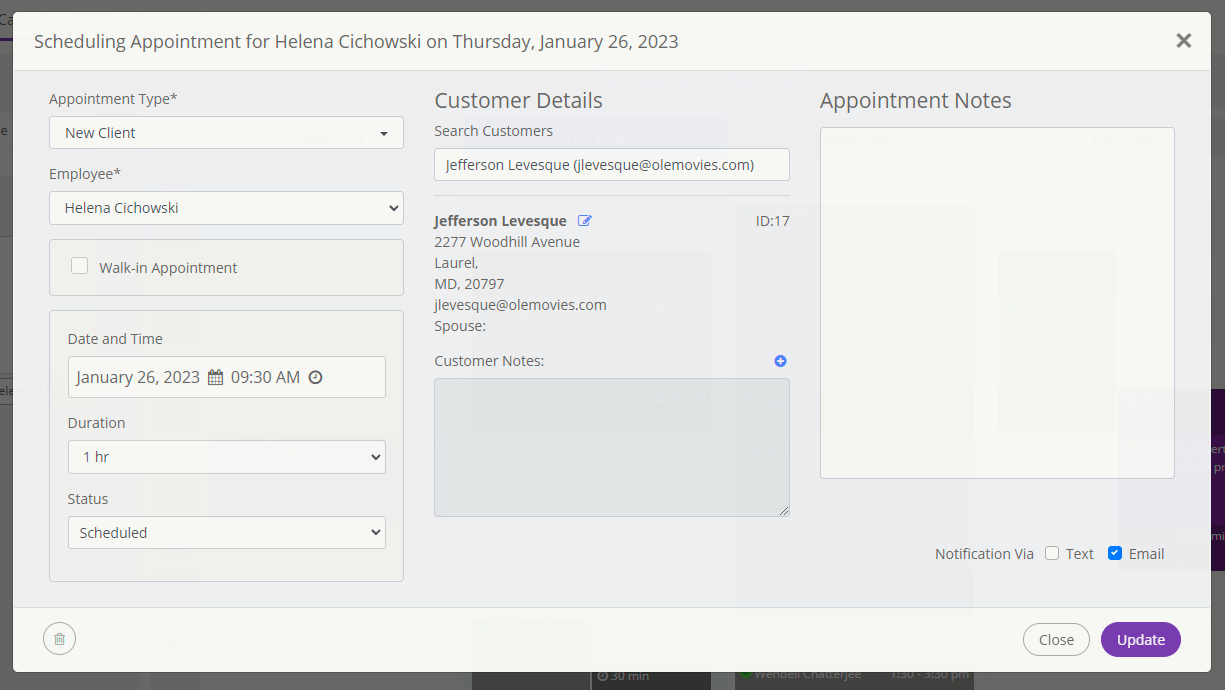 For more options, simply click anywhere inside the block. This will open a pop-up window showing the details of the appointment, including Appointment Type, Employee, Date and Time, Customer Details and Appointment Notes. Edit the information and click on Update when you are done.
The appointment details will be updated in the ProClient system.